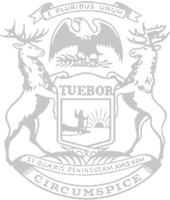 Rep. Alexander approves funding for Jackson-area trail, park projects
State Rep. Julie Alexander last week approved a plan to provide resources to support three outdoor recreation projects in Jackson County.
Project funding is provided from Michigan's Natural Resources Trust Fund through Senate Bill 1028, which will support a variety of land acquisition and development efforts recommended by the trust fund board. Alexander, R-Hanover, and the Michigan House of Representatives approved the bill on Thursday.
"Jackson County has so much to offer in the way of lively, outdoor activities," Alexander said. "New resources will help improve our community paths and parks for people hiking and biking the MLK Equality Trail, playing pickleball at Sparks Foundation County Park, and swimming in Little Wolf Lake."
Martin Luther King Equality Trail: Under the plan, the city of Jackson will receive $300,000 to repair and expand the Martin Luther King Equality Trail that runs through the city. The project will help make the trail more accessible and ensure compliance with the Americans with Disabilities Act.
Sparks Foundation County Park: A $300,000 grant will go to Jackson County to install pickleball courts at Sparks Foundation County Park, the home of The Cascades, Jackson's iconic man-made waterfall. The park's former tennis courts will be renovated into eight pickleball courts. The project will also add a pathway, shade, and fencing.
Little Wolf Lake County Park: Jackson County will also receive an additional $176,200 to acquire property to add 50 more feet of lakeshore to Little Wolf Lake County Park, located in Napoleon Township. The expanded park property will add more room for picnics and swimming, and may also enable the addition of a canoe launch in the future.
Trust fund resources will supplement existing project funding.
Money in the Natural Resources Trust Fund comes from the development of minerals on state land — not general tax money — and is distributed on an annual basis in partnership with local governments. The Michigan Constitution stipulates that the fund must be used for land acquisition or recreational development projects.
The governor is expected to sign SB 1028 into law soon.
###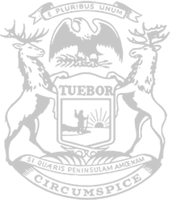 © 2009 - 2023 Michigan House Republicans. All Rights Reserved.
This site is protected by reCAPTCHA and the Google Privacy Policy and Terms of Service apply.