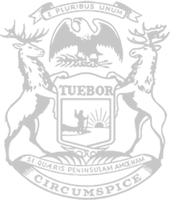 Rep. Beau LaFave moves Constitutional Carry, eliminates pistol-free zones
The House committee on Military, Veterans and Homeland Security (MVHS) chaired by State Rep. Beau LaFave, today passed a package of bills out of the committee that would eliminate the requirement of Michiganders to obtain a Concealed Pistol License (CPL).
House Bills 5364-5367 eliminate the requirement to obtain a permit to carry a concealed pistol in this state.
"Firearms are a fundamental right for all law-abiding citizens," said LaFave, of Iron Mountain. "I am proud to fight for the rights for all Michiganders to exercise their God-given freedoms."
Currently, it is a five-year felony to conceal a pistol on or about your person without a permit. This is by-far the strictest criminal penalty enforced in any state for otherwise law-abiding citizens, LaFave said. If the bills are signed into law, that five-year criminal penalty would be eliminated.
 In Michigan, CPL holders are still prohibited from carrying in certain locations, even with the permit. Under this proposal, citizens who have a CPL would be permitted to carry statewide without legal restrictions.
"Article 1, Section 6 of the Michigan Constitution is not ambiguous," LaFave said. "Every person has a right to keep and bear arms for the defense of himself and the state."
The bill package was approved 5-4 along party lines. The four no votes came as a major discouragement to Rep. LaFave.
"This is common-sense legislation that both sides of the aisle should easily be able to agree upon," LaFave said. "I'm sincerely disappointed that my colleagues on the other side of the aisle would rather choose to depress the rights of Michiganders than fight for them."
After passing through MVHS Committee, House Bills 5364-5367 move to the House Judiciary Committee for consideration.
###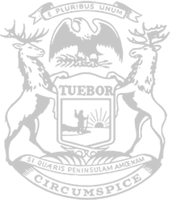 © 2009 - 2023 Michigan House Republicans. All Rights Reserved.
This site is protected by reCAPTCHA and the Google Privacy Policy and Terms of Service apply.