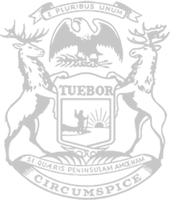 Rep. Beson named 'Guardian of Small Business'
RELEASE
|
September 28, 2022
National Federation of Independent Business recognizes legislator for small-business support
The National Federation of Independent Business this week honored state Rep. Timmy Beson as a "Guardian of Small Business" for his legislative record of supporting policies that help local businesses in Michigan thrive.
Beson, R-Bangor Township, was one of several state legislators given the award in recognition of a voting record throughout 2021 and 2022 that demonstrated "commitment to small business," NFIB said.
"Local businesses in all sorts of industries serve their communities well," said Beson, who previously ran his own local supermarket. "Michigan needs to be a great state for small businesses to grow and meet the needs of local customers — and so owners and workers can succeed."
Helping small businesses has been a priority for Beson. Last year, he shepherded a plan into law to aid Michigan businesses that lost revenue due to forced closures during the pandemic. Beson also earned bipartisan support for his legislation to provide relief to businesses for first-time violations of COVID-19 emergency workplace requirements.
NFIB counts small and independent businesses across the country as its members.
###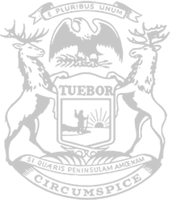 © 2009 - 2023 Michigan House Republicans. All Rights Reserved.
This site is protected by reCAPTCHA and the Google Privacy Policy and Terms of Service apply.