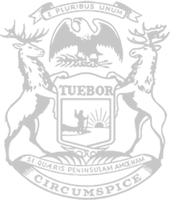 Rep. Huizenga supports plan to clean up unemployment agency
RELEASE
|
September 28, 2021
Following months of repeated failures at the Unemployment Insurance Agency (UIA), state Rep. Mark Huizenga today expressed support for a new plan to reform the agency and better protect jobless workers.
"Kent County residents often contact me for help navigating the bureaucratic hurdles of the unemployment system, and it is clear the agency is desperately in need of reform," said Huizenga, of Walker. "The failures at the UIA have done a major disservice to Michigan workers in need of temporary assistance. The new plan to clean up the agency will streamline the approval process, hold the agency accountable for its own errors and failures, and increase transparency."
The House Oversight Committee today unveiled a multifaceted plan to address several problems experienced during the COVID-19 pandemic.
To reduce delays, the plan will require the UIA to complete reviews and determinations within 10 business days.
The plan will hold the agency accountable for its mistakes by limiting the UIA to one year in which to order repayment of benefits paid out improperly. The one-year window would not apply to benefits obtained through fraud.
A core element of the plan is the creation of an independent citizens' advocate to help provide quality, thorough customer service to unemployment claimants. The new liaison will help workers get necessary information about their claims. The advocate will also review information about administrative appeals to provide transparency and help ensure the agency does not abuse the process to delay cases unnecessarily.
The plan will require additional transparency by making data about the Unemployment Insurance Trust Fund (UITF) easily accessible. The UITF is funded by taxes on businesses, and the tax rate can increase automatically if the balance of the trust fund gets too low, and transparency will ensure businesses, claimants and interested citizens have access to important information about the UITF.
Legislation to implement the plan will be introduced in the near future.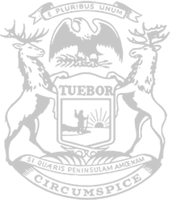 © 2009 - 2022 Michigan House Republicans. All Rights Reserved.
This site is protected by reCAPTCHA and the Google Privacy Policy and Terms of Service apply.