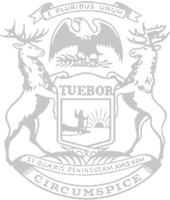 Rep. Martin announces funding for two recreation projects in Genesee County
State Rep. David Martin recently led the Legislature's approval of funding for a larger fishing platform on the Kearsley Lake Reservoir and the expansion of a bike path in the Clio area.
The funding was included in recommendations from the Michigan Natural Resources Trust Fund and approved with overwhelming support by the House and Senate last week. The measure is awaiting consideration from Gov. Whitmer.
"Genesee County has many great recreational opportunities, and these projects will offer even more opportunities for people to get outside and enjoy nature," said Martin, of Davison. "I was pleased to help secure support to enhance our community."
Roughly $240,500 is included to establish a universal-design fishing location off Branch Road on the north side of the Kearsley Lake Reservoir. The project will move an existing handicap accessible fishing dock approximately 800 feet north of its current location and reinstall it. The project will also include a paved parking lot, accessible vault toilet, paved paths connecting all elements, an accessible picnic area, LED lighting, fencing and facility signage. This location will better facilitate the parking area and enable universal accessibility. The fishing dock, in its current location, does not allow for an accessible approach.
In Vienna Township, $296,600 will aid in the development of the Neff Road bike path to improve safety and accessibility. The 3,000-foot paved, accessible path will connect from the city of Clio's bike path to the existing trailhead at Neff Road.
Funding for the projects is part of Senate Bill 1028, which includes $45.6 million for 22 land acquisition and 95 recreational development projects throughout the state with revenues from the Natural Resources Trust Fund. The fund's board approved the projects in December 2021.
Money in the Natural Resources Trust Fund comes from the development of minerals on state land – not general tax money – and is distributed on an annual basis in partnership with local governments. The money must be used for acquisition or recreational development projects, according to the Michigan Constitution.
###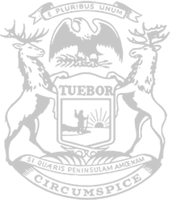 © 2009 - 2023 Michigan House Republicans. All Rights Reserved.
This site is protected by reCAPTCHA and the Google Privacy Policy and Terms of Service apply.