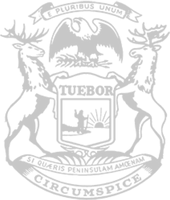 Macomb County legislators highlight latest failures of state's Unemployment Insurance Agency
Federal review letter shows agency kept public, representatives in dark
A group of Macomb County legislators in the Michigan House today called for additional oversight into the state's Unemployment Insurance Agency after the federal government revealed problems in how the agency has served residents.
A federal monitoring report conducted between October and December of 2020 clearly shows the agency failed to notify nearly 700,000 people regarding changes in qualification for Pandemic Unemployment Assistance (PUA) for nearly six months. As early as Jan. 6, the federal government informed the state that multiple benefit qualification requirements were not in compliance with federal law.
As the unemployment agency attempted to bring Michigan into compliance, workers across the state were told they would have to fill out additional paperwork to determine if they were actually eligible for PUA and if they had to pay money back to the state.
"This ordeal has caused a great deal of stress and anxiety for hard-working people who had to file for benefits. They have opened letters saying they owe tens of thousands of dollars to the state, which came as a great shock," said state Rep. Steve Marino, of Harrison Township. "They've been caught up in this through no fault of their own. It would have been helpful for people to have the latest information from a state agency charged with serving the public in an efficient and effective fashion. But this letter shows that didn't happen. It would have been helpful for the Legislature to receive better communication from the agency so elected officials could keep concerned people updated. But that didn't happen either. People are demanding answers for why the agency has consistently been falling short and I am committed to delivering those answers."
"When a mistake is made, those responsible must own up to it — especially when the finances of hundreds of thousands of people are involved," said state Rep. Diana Farrington, of Utica. "The UIA's decision to slow-walk the informing of claimants is deeply disappointing, and the agency must be held accountable to ensure such poor judgment does not persist."
 The monitoring report also revealed leaders within UIA were knowingly making PUA payments to ineligible claimants for a similar time period of roughly six months – raising the risk for fraud. UIA also knowingly failed to offer three separate PUA qualifications, ultimately excluding residents who may have actually been able to receive them.
"My fellow legislators and I have been calling out the failures of UIA and offering solutions since Spring of 2020 and neither the Executive Branch nor the media seems to care," said state Rep. Jeff Yaroch, of Richmond. "This is another in a long list of UIA mistakes that demand attention and demand a fix."
On Thursday, House Oversight Committee Chair Steve Johnson called on UIA Director Liza Estlund Olson to appear before the committee to further explain the timeline laid out in the report as well as the agency's decision-making. Olson took over in November of 2020 for former director Steve Gray, who resigned.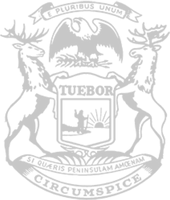 © 2009 - 2023 Michigan House Republicans. All Rights Reserved.
This site is protected by reCAPTCHA and the Google Privacy Policy and Terms of Service apply.