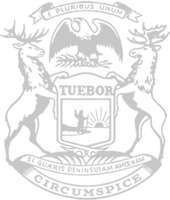 Rep. Carra: Our government needs to protect and honor the constitution
RELEASE
|
September 21, 2022
State Rep. Steve Carra, of Three Rivers, today issued the following statement on the heels of the anniversary of the creation of the Constitution of the United States (Sept. 17, 1787):
"Recently we honored and celebrated the anniversary of the Constitution of the United States of America, the second most important document in history behind only the Holy Bible.
This incredibly powerful and lasting document of 4,543 words, as long as God-fearing patriots demand the government preserves it (7,591 if you include all of its amendments), was written so brilliantly that it has persevered hundreds of years as the highest law of the land. Sadly, there are many who think it is just a starting point with recommendations instead of the foundation for how government must operate to protect our rights.
Our government employs over 3 million Americans who must swear an oath to uphold and defend this document, including elected officials, judges, law enforcement, military personnel, and bureaucrats. That's a lot of people who supposedly uphold and defend the ideals of our Founding Fathers. The question I pose to you on this Constitution Day is do you believe we have succeeded?
Our unchecked government has been allowed to implement mandates that forcibly shut down small businesses and implement laws that take away our freedom. Judges rule from their emotions and unconstitutional precedent, leading to abortion on demand in Michigan while the federal government's legislation has led to violations of free speech, attacks on our right to keep and bear arms, illegal searches and seizures, unlawful detention of U.S. civilians, and coercing states into bigger and more tyrannical government.
Politicians at both the state and federal levels implement legislation that skirts the process of checks and balances to serve foreign influences, furthering the redistribution of wealth from the middle class to special interest groups. Bureaucrats at the three letter agencies (FBI, IRS, EPA, DOJ) completely disregard their oaths, targeting conservatives who do not comply with the status quo.
On this day we must remind ourselves to stay ever vigilant to preserve our rights and restore a true Constitutional Republic. As more and more attacks are assailed against us, we must look to fill our government with individuals who will truly adhere to their oath to defend and uphold our Founding Father's vision to protect our liberty at all costs.
Sincerely,
State Representative Steve Carra
State Representative
District 59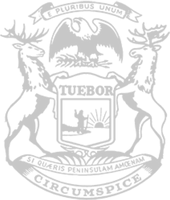 © 2009 - 2023 Michigan House Republicans. All Rights Reserved.
This site is protected by reCAPTCHA and the Google Privacy Policy and Terms of Service apply.