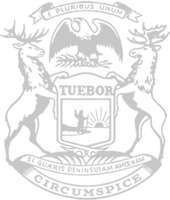 Rep. Marino: Governor wrong to blame Republicans for green ooze in Oakland County
I was troubled – as most people in metro Detroit and throughout Michigan were – to learn about the green liquid exuding onto Interstate 696 in Madison Heights late last year.
To make an already bad situation worse, I was taken aback as details emerged and Gov. Gretchen Whitmer pointed fingers at Republicans. Finger pointing is never the way to solve a problem.
It was surprising she didn't dive into this very prominent problem during her State of the State address – especially since she claims to care so much about the environment. Instead, she spent most of her speech discussing her plan for a $2.5 billion bond for roads, even though Michigan taxpayers are still paying down bonding debt created nearly two decades ago under previous administrations and will not finish paying it off until 2036.
As for the ooze, the governor last month tried to claim that no monitoring was done due to a lack of funding for the Michigan Department of Environment, Great Lakes, and Energy. There was no evidence of any requests to the Legislature.
As chairman of the House Commerce and Tourism Committee, caring for the state and making sure it's in prime condition for residents and visitors is a top priority of mine. If my colleagues and I were aware there was a need for funding, we would have taken action that could have prevented this crisis.
Let me remind you that anytime money was requested in the past, the Republican-led Legislature provided necessary resources, including in 2017 when funds were needed for environmental clean-up efforts.
Despite Gov. Whitmer's attempt to short the EGLE budget on the number of staff necessary to address PFAS contamination, the Republicans fought to make sure there was adequate staffing.
Gov. Whitmer blames Republicans for the slime, but she's the one who slashed $500,000 from the Renew Michigan Environment fund and $15 million set aside to continue the clean-up of PFAS contamination.
As we move forward, I will continue fighting to find a solution to this problem. I'm hopeful Democrats and Republicans can work together to deliver a bipartisan solution.
Our Michigan families deserve to know the water they drink is safe.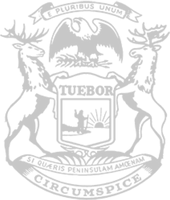 © 2009 - 2023 Michigan House Republicans. All Rights Reserved.
This site is protected by reCAPTCHA and the Google Privacy Policy and Terms of Service apply.