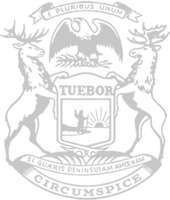 VOTE EXPLANATIONS 9-29-2022
RELEASE
|
September 29, 2022
Wednesday, Sept 28, 2022
I voted YES on SB 452 (Sen. Victory) would amend the Michigan Vehicle Code to require the Secretary of State (SOS) to charge a fixed price per 1,000 records for the sale of lists or other bulk records available for purchase from the department. EXPLANATION: This would ensure that the costs of records are set lower than the current rate and would not arbitrarily change at any time.
PASSED: 100-4
I voted YES on HB 5266 (Rep. Yaroch) would provide immunity for emergency medical services in the transport of patients. EXPLANATION: It has always been assumed that the transportation of a patient was included in liability protections for EMS, so this legislation is clarifying something that many believed had always been the case.
PASSED: 57-48
I voted NO on HBs 5501, 5508, 5509 (Reps Clements, T. Carter, Puri) would allow use of cameras on school bus stop arm systems. EXPLANATION: This is an unneeded increase in state surveillance.
HB 5501 PASSED:  88-18; HB 5508 PASSED: 88-18; HB 5509 PASSED: 87-19
I voted YES on HB 4575 (Rep. Hoitenga) would amend the Stille-DeRossett-Hale single state construction code by prohibiting local units of government from adopting ordinances that prohibit the use of gas in new or existing residential homes. EXPLANATION: Local units ofgovernment should not be implementing further regulations on homes.
PASSED: 61-45
I voted YES on HB 5393 (Rep. Slagh) would amend the Bingo Act by allowing qualified charitable organizations to conduct their raffles online. Additionally, the bill would switch oversight of all raffle activities from the Michigan Lottery to the Michigan Gaming Control Board. EXPLANATION: Expanding gaming options for charities is the right thing to do and will offer them another way to gain further revenue.
PASSED: 99-7
I voted NO on SB 1064 (Sen. Nesbitt) would amend the Michigan Vehicle Code by easing the registration requirements for vehicles. Additionally, the bill increases the bond requirement for auto dealers but provides the dealership with inspections and vehicle storage requirements. EXPLANATION: This includes further increases in regulations and fees.
PASSED: 95-11
I voted YES on HB 6261 (Rep. Wakeman) would untether pre-need funeral insurance costs from rises in the Consumer Price Index. EXPLANATION: This will help free up insurance companies to more free market solutions to provide this service without being pegged to increases based on annual inflation rates.
PASSED: 97-9
I voted NO on HB 6297-6303 (Reps. Beeler, Borton, Harris, Anthony, Steenland, Sneller, and Calley) would standardize Michigan's insurance company financial solvency regulation with Group Capital Calculation. EXPLANATION: This is just a government solution to a government problem. Voluntary involvement is better than compelled involvement.
ALL PASSED with vote tallies ranging between 99-7 and 102-4
I voted NO on HB 6129 and HB 6130 (Reps. Frederick and Anthony) would modify the Michigan Reconnect Grant Act that established the grant recipient criteria and establish the Skills Grant. HB 6130 would also modify the Michigan Reconnect Grant Recipient Act that established the program requirements for the department and eligible institutions. EXPLANATION: Grant programs are a way for the government to pick winners and losers of businesses when such a decision should be left up to the free market.
BOTH PASSED: 83-23
I voted YES on HB 6379 (Rep. Hornberger) would provide authorization to the Department of Natural Resources to transfer Brandenburg Park to the Township of Chesterfield EXPLANATION: It is state land, and they can transfer it to the township if they wish which is preferred anyway.
PASSED: 56-50
I voted YES on SBs 1041-1042 (Sen. Wozniak) would amend the Municipal Employees Retirement Act to clarify that the Municipal Employees Retirement System (MERS) is subject to the Administrative Procedures Act, including the appeal provisions of that act. EXPLANATION: By making this subject to the APA, this will clarify MERS authority in the courts.
PASSED: 106-0
I voted YES on HB 4730 (Rep. Calley) would amend the County Treasures Transcripts and Records Fees Act (MCL 48.101) to clarify that a "qualified data file" means 4 or moreof the 15 information fields in the record for each property in the county. EXPLANATION: This bill ensures that county treasurers provide at least some information to a requesting party rather than refusing to provide any information and will also ensure that county treasures are not allowed to charge a different fee for an incomplete data file.
PASSED: 100-4
I voted NO on HB 6019 (Rep. Filler) would create a study on nuclear energy generation in the state. EXPLANATION: We have enough studies to show the benefits of nuclear energy and it should be up to the private sector to determine what type of energy is best moving forward.
PASSED: 83-21
I voted NO on HB 6370 (Rep. Hauck) would exempt specific easements from having to refile their interest in the property to avoid having their rights automatically revoked after 40 years. EXPLANATION: This only relaxes easements for some, instead of relaxing easements for all.
PASSED: 101-2
I voted NO on SB 842 (Sen. LaSata) would supplement education funding. EXPLANATION: I voted yes on this previously, but changes were made to the bill that led to more money being spent in the long term than what the initial bill called for.
PASSED: 78-26
I voted NO on SB 844 (Sen. Stamas) would deposit 800 million dollars into the SOAR fund. EXPLANATION: One of the worst bills ever passed in Michigan. This is the definition of TERRIBLE corporate welfare, and it is an atrocity that this passed the House, and the Governor wants this to boost her business credibility. Representatives are elected to look out for the interests of the people, not big business, and this money going to the elite is a redistribution of wealth from the hardworking middle class to the politically connected.
PASSED: 76-28 (25 Republicans and 3 Democrats voted No)
I voted YES on HB 5880 (Rep. Calley) would prohibit licensed or registered health care professionals from providing nonemergency health care services to a minor without first obtaining consent from the minor's parent or guardian. EXPLANATION: This bill reaffirms the fundamental right for parents to have control over their child's medical decisions and treatment.
PASSED: 58-21
I voted NO on HBs 6105-6107 (Reps. Hauck, Steenland, and Hoitenga) would allow the Liquor Control Code to regulate nonalcoholic products sold by an alcohol provider, allow regulations of "private label" alcoholic beverages, and add additional filing requirements for the sale of wine, mixed drinks, and mixed wine drinks for manufacturers and wholesalers. EXPLANATION: Manufacturers should be allowed to pick new wholesalers when they have a new product instead of being tied to an existing agreement. A nonalcoholic wholesaler shouldn't be regulated by the liquor control code under any circumstances. This will discourage "private labels" because the retailer wouldn't have the exclusive rights to the product that used their recipe.
HB 6105 PASSED: 99-5, HB 6106 PASSED: 97-7, HB 6107 PASSED: 99-5
I voted NO on SB 311 and SB 0008 (Sens. Johnson and Wojno) would allow active military members who are serving overseas to vote electronically. EXPLANATION: This is a slippery slope to allow some to vote online, where voter fraud is more likely.
SB 311 PASSED: 98-6, SB 0008 PASSED: 99-5
I voted NO on HB 4491 (Rep. Fink) would allow county clerks to access the Qualified Voter File to remove deceased individuals from voter rolls. EXPLANATION: While this bill achieves a goal of election integrity efforts, a compromise was made to allow two days of pre-processing ballots, which is too long and too vulnerable.
PASSED: 99-5
I voted YES on HB 6071 (Rep. Bollin) would allow some privately owned buildings to be used as polling locations. EXPLANATION: Clerks are finding it more difficult to secure enough polling places to conduct elections. Many schools and churches are choosing not to be polling places, and we should make it easier for clerks to provide polling places for voters.
PASSED: 97-7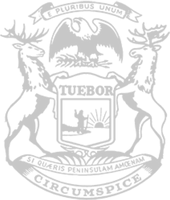 © 2009 - 2023 Michigan House Republicans. All Rights Reserved.
This site is protected by reCAPTCHA and the Google Privacy Policy and Terms of Service apply.