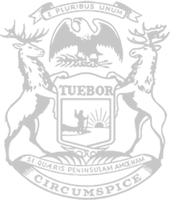 Rep. Huizenga issues statement on election to Senate
State Rep. Mark Huizenga, of Walker, today issued the following statement after his election to the state Senate on Tuesday.
"I am grateful to the people of Kent County for entrusting me again to serve them in this new role. Our community has been at the forefront of our state's success, and we are all proud to call it home.
"As state representative, I have worked hard to listen and represent our community well, and I pledge to do the same in the Senate. On the House Appropriations Committee, I have helped craft our state's balanced budget. I have also tackled other important issues, like the need for more housing for Michigan families as communities continue to grow.
"There is more work to do, and I look forward to advocating the needs and voicing the concerns of Kent County residents in the Michigan Senate. I will collaborate with my colleagues in both chambers to bring results for the people I serve."
Once the election is formally certified later this month, Huizenga will become senator for the 28th Senate District, taking a seat that has been vacant since January, when then-Sen. Peter MacGregor became Kent County treasurer.
Huizenga currently represents the 74th House District, which includes the cities of Cedar Springs, Grandville, Rockford and Walker and the townships of Algoma, Alpine, Solon, Sparta and Tyrone. The 28th Senate District includes all of the 74th House District, as well as the city of Wyoming and the townships of Byron, Cannon, Courtland, Grattan, Nelson, Oakfield, Plainfield, Spencer and Vergennes.
Through his Senate office, Huizenga will be accessible to Kent County residents to hear their concerns and assist those needing help with state government. The House Business Office will also be available to assist residents of the 74th House District who call 517-373-8900, Huizenga's current office phone number.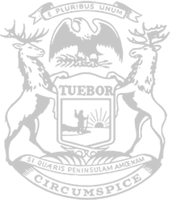 © 2009 - 2023 Michigan House Republicans. All Rights Reserved.
This site is protected by reCAPTCHA and the Google Privacy Policy and Terms of Service apply.