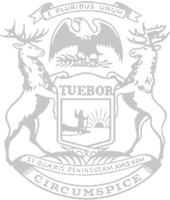 State Rep. Mark Huizenga testifies before the House Committee on Transportation in support of his House Bill 5826 on Tuesday, Oct. 26. HB 5286 would require work zone speed limit signs to flash when workers are present and the speed limit is reduced.
House panel takes up Rep. Huizenga plan to protect road workers
State Rep. Mark Huizenga on Tuesday told the House Committee on Transportation his plan to require flashing lights and a digital speed limit display when road workers are present will enable motorists to provide greater protection for the workers.
"Lawmakers often debate how to maintain our roads in Michigan, but we all want the people who actually fix the roads to be safe on the job," said Huizenga, of Walker. "Reducing speed limits when workers are present can decrease the likelihood of crashes, but drivers do not always see the crews until they are close. My plan will inform drivers about the presence of workers so they can follow the law and protect lives."
In Michigan, the speed limits for freeway work zones change depending on whether workers are present. For these zones, Huizenga's House Bill 5286 would require the speed limit sign to include lights that flash when workers are at the site. As the plan moves forward, Huizenga intends to include a requirement that the signs must also have a digital display to indicate the current speed limit.
After testifying before the committee, Huizenga hosted a demonstration of a sign that incorporates both the required flashing lights and the optional digital display.
HB 5286 remains under consideration by the committee.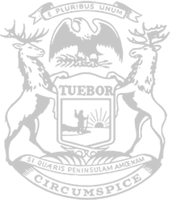 © 2009 - 2023 Michigan House Republicans. All Rights Reserved.
This site is protected by reCAPTCHA and the Google Privacy Policy and Terms of Service apply.